Comings & Goings – Films & Events
Starting October 25,
LITERARY JEWELS –
Gems from America, Eastern Europe, and Israel
A look at the great Jewish writers through a series of talks and films.
4 Talks, 9 films, special guests and more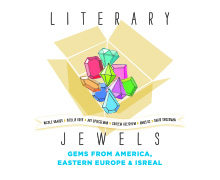 Film passes and single tickets
Tickets on sale now.
LITERARY GEMS - JEWELS FROM AMERICA, EASTERN EUROPE AND ISRAEL takes a look at some of the great Jewish writers and the thread that binds them. ... more ...
Wed Oct 25, 7:30 PM
October 25 - December 10
various venues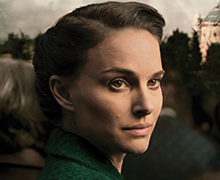 "... elegant and intimate ..."
The New York Times
A TALE OF LOVE AND DARKNESS is based on Amos Oz's book of the same name and marks the directorial debut of Natalie Portman. ... more ...
Sun Nov 19, 11:00 AM
CCA Studio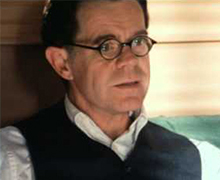 "a powerful study of bigotry"
Houston Chronicle
Based on Arthur Miller's only novel, FOCUS centers on Lawrence Newman (William H. Macy) who is mistaken as Jewish in an anti-Semitic neighborhood in Brooklyn. ... more ...
Sun Nov 19, 4:15 PM
Intro by Emmy award-winner
KIRK ELLIS
CCA Studio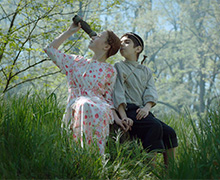 "... a beguiling excursion ..."
Variety
1905. A Jewish Shtetl. Shimek and Buzya are two 10 year olds. ... more ...
Sun Dec 3, 11:00 AM
CCA Studio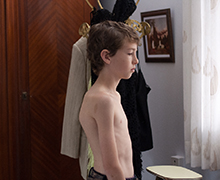 "... poignant ..."
Variety
INTIMATE GRAMMAR is an inner journey rich in detailed observation. ... more ...
Sun Dec 10, 11:00 AM
Director Nir Bergman via Skype
Center for Contemporary Arts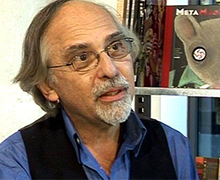 Comics and the graphic novel
Film and Talk
The role of Jewish artists/writers in comics and the graphic novel is the subject of FROM SUPERMAN TO SPIEGELMAN - COMICS AND THE GRAPHIC NOVEL. ... more ...
Sun Dec 10, 4:30 PM
Center for Contemporary Arts

Comings & Goings – News