Comings & Goings – Films & Events
LOOK WHAT'S COMING!
ISRAEL INSIDE OUT — A CINEMATIC JOURNEY
will take a look at Israel through the lens of film in honor of the country's 70th anniversary. Stay tuned for further announcements.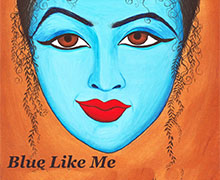 Critic's Pick!
Art News
BLUE LIKE ME is the story of Indian-American artist Siona Benjamin. Raised in the small Jewish Bene Israel community in Mumbai, Benjamin's art fuses Jewish and other world religions ...more...
Sun Mar 11, 3:30 PM
Siona Benjamin, In Person
Center for Contemporary Arts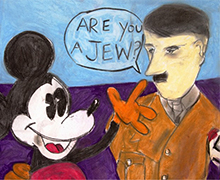 "... fascinating! ..."
Variety
MONSIEUR MAYONNAISE is an artist's epic adventure into his family's secret past. It's a richly layered, road movie starring artists, real life heroes, Nazi villains … and baguettes with lashings of tasty French mayonnaise! ...more...
Sun Mar 25, 3:30 PM
Skype Interview with Film Subject Phillipe Moro
Center for Contemporary Arts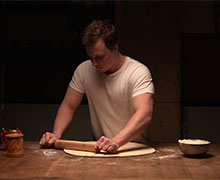 "delicate and moving"
Playlist
Pastry dough is far from the only thing that requires — and duly receives — delicate handling in THE CAKEMAKER a tender, tactile and just-sweet-enough story of hidden love ...more...
Sun Apr 29, 4:00 PM
Center for Contemporary Arts

Comings & Goings – News